Posted by: TEEBONE ®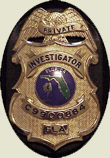 10/30/2019, 11:02:50

---
Author Profile
Mail author
Edit
Joe Biden: Surrender Your AR-15 or Register It With the Government
Submitted by: David Williamson
Website: http://libertyparkpress.com




 
Part of Democrat presidential hopeful Joe Biden's overarching gun control plan is to pay AR-15 owners to surrender their rifles or allow them to keep the guns, as long as they register them with the government.

Biden's plan would apply not only to AR-15s but also to AK-47s, variants of both rifles, and other firearms that Democrats label as "assault weapons." The call to surrender or register would also apply to "high capacity" magazines.
LIBERTY HAS NO EXPIRATION DATE
Democrats wouldn't buy a clue if it was government subsidized.