Posted by: TEEBONE ®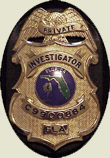 10/29/2019, 16:19:52

---
Author Profile
Mail author
Edit
CO: Colorado Gun Sales Rise As Mass Shootings, Democratic Debates Grab Headlines
Submitted by: David Williamson
Website: http://libertyparkpress.com


 
Politics and news of mass shootings seem to be driving Colorado gun sales up. August and September are typically slow months, but gun sales were up 11 and 9 percent respectively, according to data from the Colorado Bureau of Investigation. That's the first significant back-to-back monthly increase in three years, before the 2016 presidential election. Mass shootings tend to drive sales. The more high profile the shooting, the more gun store activity there is, no matter the party in office.
---
Comment by: PHORTO (10/29/2019)
When DJT wins in 2020, I think the MSM should use that opportunity to make atonement for their scurrilous behavior.

The can continue lying, but their lies should be politically reversed: They should tell the American public that the Democrat won, with both houses of Congress.

That way, gun sales will shoot through the ROOF!!!
LIBERTY HAS NO EXPIRATION DATE
Democrats wouldn't buy a clue if it was government subsidized.