Posted by: TEEBONE ®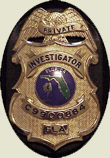 10/29/2019, 12:24:56

---
Author Profile
Mail author
Edit
TX: Commissioners Designate County a Second Amendment Sanctuary
Submitted by: David Williamson
Website: http://libertyparkpress.com




 
Parker County officials and residents shared their thoughts about a resolution designating the county as a second amendment sanctuary county at Monday's commissioners court meeting, which was approved by the court. "I put this item on the agenda about this resolution because I feel that some of these socialist gun-takers that are getting elected or trying to be elected are trying to take some of our guns now and more later," Precinct 1 Commissioner George Conley said.
LIBERTY HAS NO EXPIRATION DATE
Democrats wouldn't buy a clue if it was government subsidized.