Posted by: TEEBONE ®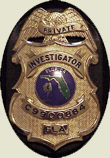 10/28/2019, 10:15:35

---
Author Profile
Mail author
Edit
MI: Gun legislation
Submitted by: coreysalo@yahoo.com">Corey Salo



 
Recent legislation introduced in the Michigan House to expand gun rights and peel back regulation is concerning. First I'm not an anti-gun citizen; I am a gun owner, hunter and consider myself a responsible user of firearms. I believe in the Second Amendment but only in part. I believe, along with Anthony Scalia the US Supreme Court Justice who wrote the Second Amendment (Columbia-Heller) decision, "that the rights secured by the Second Amendment are not unlimited.'

Peeling back regulations allowing the right to carry a concealed or open weapon just about anywhere and by anyone is ridiculous.


---
Comment by: PHORTO (10/28/2019)
Well, Richley, you're an idiot.

Your premise starts with no right at all, and then moves to 'allow' it, but only under certain conditions.

Actually, the right begins as unalienable, full-force, and any regulation of its exercise can only be undertaken in rare circumstances, with extreme reluctance and narrow effects.

That portion of the Heller opinion, for instance, was inserted only because Kennedy insisted on it, and would not vote 'yea' unless it was.

Any provision implemented through extortion must be regarded with a jaded eye.




LIBERTY HAS NO EXPIRATION DATEDemocrats wouldn't buy a clue if it was government subsidized.

Modified by TEEBONE at Mon, Oct 28, 2019, 10:20:01