Posted by: TEEBONE ®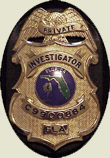 10/09/2019, 13:22:11

---
Author Profile
Mail author
Edit
FL: Ads Call out Florida's GOP Senators for Failing to Address Gun Safety
Submitted by: David Williamson
Website: http://libertyparkpress.com


 
With impeachment talk thick in the air in Washington, serious discussions about implementing any type of gun safety legislation seems dead in the water. Perhaps that's why two gun-control groups plan to spend nearly $200,000 in a digital advertising push during the October congressional recess aimed at Republicans in swing-states. Among the 15 Republican senators targeted are Marco Rubio and Rick Scott of Florida.

---
Comment by: PHORTO (10/9/2019)
Until you quit using the poll-driven shibboleth "gun safety," there is nothing to discuss.

Be honest – it's GUN CONTROL.
LIBERTY HAS NO EXPIRATION DATE
Democrats wouldn't buy a clue if it was government subsidized.