Posted by: TEEBONE ®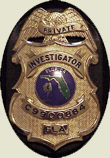 10/07/2019, 16:50:49

---
Author Profile
Mail author
Edit
More Than 18.6 Million Licensed to Carry, Says New Report
Submitted by: David Williamson
Website: http://keepandbeararms.com


 
The number of active concealed carry licenses across the United States has soared to 18.66 million, representing a 304 percent increase since 2007, according to a new report from the Crime Prevention Research Center.

The number translates to 7.3 percent of all adults in the United States, and approximately 8 percent growth over the number of active licenses and permits since 2018.
---
Comment by: PHORTO (10/7/2019)
And everybody who isn't are RAH'thn STING-kers!
LIBERTY HAS NO EXPIRATION DATE
Democrats wouldn't buy a clue if it was government subsidized.