Posted by: TEEBONE ®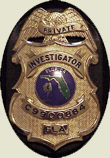 10/04/2019, 11:00:46

---
Author Profile
Mail author
Edit
AL: Jones calls for background checks, gun studies
Submitted by: mark@keepandbeararms.com">Mark A. Taff
Website: http://www.marktaff.com


 
U.S. Sen. Doug Jones said he is a hunter and wants to protect Second Amendment rights, but noted he would like background checks with exceptions and funding for federal studies for a broad range of gun violence, including suicides.

Jones, who is in the state during the Congress' two-week congressional break, came to the Daily Mountain Eagle Monday for multi-media interviews over its print, YouTube and podcast formats. The YouTube interview will also be linked to its Facebook and Twitter accounts.
---
Comment by: PHORTO (10/4/2019)
There is no delegated authority in the U.S. Constitution for the central government to regulate infrequent private transfers of legal property. Private transfers are not commerce. If a person engages in an enterprise that is indistinguishable by volume from a full-blown business, that person is required to have an FFL, or may be prosecuted for dealing without one.

If the state wishes to impose a universal background check system, it is free to do so within the constraints of its own constitution.

But a U.S. Senator should know better than to advocate for a national law that is unsupported by delegated constitutional authority.
LIBERTY HAS NO EXPIRATION DATE
Democrats wouldn't buy a clue if it was government subsidized.