Posted by: TEEBONE ®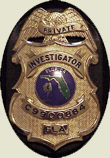 10/03/2019, 12:19:59

---
Author Profile
Mail author
Edit
TX: Conroe area business owner shoots, kills burglar with crowbar
Submitted by: mark@keepandbeararms.com">Mark A. Taff
Website: http://www.marktaff.com




 
Once outside, the business owner was confronted by a man with a crowbar and the business owner fired a handgun several times striking the man at least twice. Berkey said the man ran about 150 feet before collapsing.

The business owner called 911 and the responding deputy found the man, who was in his 30s, deceased along Texas 105.

Berkey said no charges had been filed in the case but added the case would be presented to a Montgomery County Grand Jury.
LIBERTY HAS NO EXPIRATION DATE
Democrats wouldn't buy a clue if it was government subsidized.