Posted by: TEEBONE ®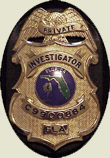 10/02/2019, 10:00:38

---
Author Profile
Mail author
Edit
Canada: At Trudeau Event, Toronto-area Mayors Say Liberal Firearms Policy Doesn't Go Far Enough
Submitted by: David Williamosn
Website: http://libertyparkpress.com


 
Liberal Leader Justin Trudeau had mayors from the Greater Toronto Area on hand Tuesday as he touted his party's vow to crack down on firearms — but all those assembled suggested the federal government should go further and promise a handgun ban. After Trudeau delivered a speech extolling the virtues of banning semi-automatic "assault" rifles as a means to reduce gun-related crime, a reporter asked all the mayors — including leaders from major suburbs like Mississauga and Markham — to raise their hands if they'd support a national ban on handguns. They all did.

---
Comment by: PHORTO (10/2/2019)
Racing breakneck towards totalitarian socialism.
LIBERTY HAS NO EXPIRATION DATE
Democrats wouldn't buy a clue if it was government subsidized.