Posted by: TEEBONE ®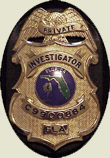 09/10/2019, 20:01:53

---
Author Profile
Mail author
Edit
History of 9x21mm IMI Ammo
Submitted by: David Williamson
Website: http://libertyparkpress.com


 
Introduced in 1980, the 9x21mm IMI was a creation between the Franco Benvenuti agency of Italy and Israel Military Industries (IMI). Many countries, including Italy and most of the European Union, have banned the use of all military ammunition, such as the 9mm Parabellum. In order to circumvent gun control measures, the collaborative effort to create a substitute ammunition was seen as a good resolution and would allow civilians to own and use a powerful cartridge without fear of repercussions.
---
Comment by: PHORTO (9/10/2019)
Countries who ban milspec ammo should be told to stick it where the sun don't shine.
LIBERTY HAS NO EXPIRATION DATE
Democrats wouldn't buy a clue if it was government subsidized.