Posted by: TEEBONE ®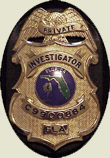 09/09/2019, 21:53:26

---
Author Profile
Mail author
Edit
---
Comment by: PHORTO (9/9/2019)
"There's nothing more important than the safety of our customers and employees," said Wegmans on Twitter. "The sight of someone with a gun can be alarming, and we don't want anyone to feel that way at Wegmans. For this reason, we prefer that customers not openly carry firearms in our stores."

How does the way your customers feel affect their safety?

Non sequitur.
LIBERTY HAS NO EXPIRATION DATE
Democrats wouldn't buy a clue if it was government subsidized.