Posted by: TEEBONE ®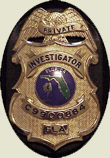 09/07/2019, 11:58:46

---
Author Profile
Mail author
Edit
UT: Will armed teachers save or kill our children?
Submitted by: mark@keepandbeararms.com">Mark A. Taff
Website: http://www.marktaff.com


 
When are teachers permitted to shoot students?

That question may seem absurd to parents sending kids back to school. But America suffers from an expanding gun crisis. Shootings have become routine.

And in Utah, with local NRA proxies promoting more armed teachers and the Legislature having made our "stand your ground" law more permissive, it's not far-fetched to imagine situations where an armed Utah teacher might feel justified shooting an "aggressive" student in her classroom.
---
Comment by: PHORTO (9/7/2019)
Logic isn't Stanley's strong suit.
LIBERTY HAS NO EXPIRATION DATE
Democrats wouldn't buy a clue if it was government subsidized.