Posted by: TEEBONE ®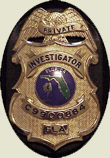 09/07/2019, 11:55:59

---
Author Profile
Mail author
Edit
Deceptive Second Amendment Ads
Submitted by: mark@keepandbeararms.com">Mark A. Taff
Website: http://www.marktaff.com


 
Ads posted on Facebook from a committee working to reelect President Donald Trump claim that Democrats are calling for the Second Amendment to be repealed. To support the claim, the Trump campaign pointed to statements by a few state lawmakers and one candidate for U.S. Senate.

The ads, however, could lead some viewers to believe this is a position of Democrats in Congress or those running for president. It's not.
---
Comment by: PHORTO (9/7/2019)
BS.

Stevens suggests repealing the 2A and 90+% of those who are 'not' nod their heads in agreement.
LIBERTY HAS NO EXPIRATION DATE
Democrats wouldn't buy a clue if it was government subsidized.