Posted by: TEEBONE ®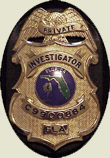 09/06/2019, 21:12:33

---
Author Profile
Mail author
Edit
OH: U.S. was founded with a right to self-defense
Submitted by: mark@keepandbeararms.com">Mark A. Taff
Website: http://www.marktaff.com


 
Joel McNally's Aug. 24 column shows a true lack of understanding of the principles that this country was founded on. The founders believed that our right to self defense was a right that came with the laws of nature and nature's God. Richard Henry Lee, a signer of the Constitution and a president of the Continental Congress, said that ALL citizens should be at all times armed and should be taught, especially when young, how to use them.
---
Comment by: PHORTO (9/6/2019)
YEAH!!!

So, NYA!
LIBERTY HAS NO EXPIRATION DATE
Democrats wouldn't buy a clue if it was government subsidized.