Posted by: TEEBONE ®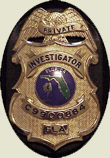 09/06/2019, 21:10:32

---
Author Profile
Mail author
Edit
83 Percent of Republican College Students Favor Requiring Universal Background Checks
Submitted by: mark@keepandbeararms.com">Mark A. Taff
Website: http://www.marktaff.com


 
Gun control is a top concern for college-aged voters, so College Pulse, a survey and data analytics company, polled students from across the country to gain insight into their thoughts on firearms.

Released on August 28, the poll found the vast majority of students, 93 percent, favored requiring universal background checks for all gun purchases. At times, the general majority of a poll can be swayed if one demographic heavily sides a certain way. However, in this case, political persuasion made little difference.
---
Comment by: PHORTO (9/6/2019)
How many of them do you suppose could point to the section of the Constitution that enumerates the authority to regulate private sales? I'm guessing not one of the 83%, because it ain't in there.

Hillsdale College, emergency assistance requested....
LIBERTY HAS NO EXPIRATION DATE
Democrats wouldn't buy a clue if it was government subsidized.