Posted by: TEEBONE ®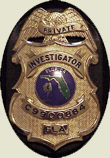 09/05/2019, 16:48:08

---
Author Profile
Mail author
Edit
Reps. Ocasio-Cortez, Crenshaw clash on gun control: 'This is America outside NYC'
Submitted by: mark@keepandbeararms.com">Mark A. Taff
Website: http://www.marktaff.com


 
Reps. Alexandria Ocasio-Cortez, D-N.Y., and Dan Crenshaw, R-Texas, clashed in personal terms Wednesday over calls for universal background checks and other gun control measures in the wake of the mass shooting in Texas that left seven dead and at least 25 injured.

Ocasio-Cortez went after Crenshaw for a tweet about a Houston-area woman who used a handgun to defend herself when five men tried to rob her.

"Situations like this story are why we protect the 2nd Amendment,' Crenshaw tweeted.
---
Comment by: PHORTO (9/5/2019)
Ocasio-Cortez is a communist STING-ker!!!

Bumper sticker: "Cute But Commie"
---
LIBERTY HAS NO EXPIRATION DATE
Democrats wouldn't buy a clue if it was government subsidized.