Posted by: TEEBONE ®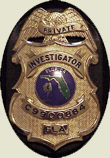 09/05/2019, 16:07:51

---
Author Profile
Mail author
Edit
Texas woman shoots suspected robber trying to grab purse: 'I shot until I couldn't shoot anymore'
Submitted by: jac



 
A Texas woman shot at two suspected robbers, wounding one, early Tuesday morning when they allegedly reached into her car to grab her purse.

Lachelle Hudgins had just parked outside her home in southwest Houston around 2:30 a.m. when the suspected robbers reached through her driver's side window, according to KTRK-TV. She told police several other men were also near her parking space.

Hudgins grabbed her gun from her purse and fired the only two shots left in her gun, hitting one of the men.

All of the men ran away when Hudgins fired and the wounded man was found a short time later on the other side of the apartment complex.

He underwent surgery and is expected to face aggravated robbery charges, KTRK reported.
---
Comment by: PHORTO (9/5/2019)
Why were there only two shots left in her gun? Is she cheap, destitute, or vapid?

Anyway, that's WEIRD.




LIBERTY HAS NO EXPIRATION DATEDemocrats wouldn't buy a clue if it was government subsidized.

Modified by TEEBONE at Thu, Sep 05, 2019, 16:31:19