Posted by: TEEBONE ®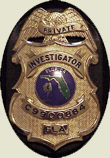 09/05/2019, 11:36:20

---
Author Profile
Mail author
Edit
---
Comment by: PHORTO (9/5/2019)
I applaud this action (automatic knives should also be included), but this statement reveals the mindset of misguided priorities:

"If someone has a novelty item or a legitimate self-defense tool, we really shouldn't be prosecuting them for that," Moody said. "That's not a good use of resources."

The use of resources is subordinate to the central issue. Liberty and the right of self-defense is primary. Moody's characterization using the words "shouldn't be prosecuting them for that" assumes that the question should be entirely within the states' prerogatives. Upside-down thinking, for sure.
LIBERTY HAS NO EXPIRATION DATE
Democrats wouldn't buy a clue if it was government subsidized.