Posted by: TEEBONE ®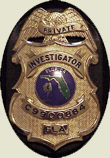 09/04/2019, 18:42:57

---
Author Profile
Mail author
Edit
All Mormon Churches Declared "Gun-Free Death Zones"
Submitted by: David Williamson
Website: http://libertyparkpress.com




 
Mormon church declares: No guns in church. This is the new rule from The Church of Jesus Christ of Latter-day Saints. Note, it makes an exception for "only ones" law enforcement officers. Since the Mormon Church is always lead by a man said to be a prophet of God (the highest prophet since he leads the Church), this is a big deal. Unless LDS members can challenge the authority of their President, they MUST accept this ruling as from God.
LIBERTY HAS NO EXPIRATION DATE
Democrats wouldn't buy a clue if it was government subsidized.