Posted by: TEEBONE ®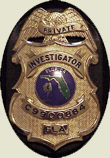 09/04/2019, 10:57:10

---
Author Profile
Mail author
Edit
Kroger Asking Shoppers to Leave Guns Home
Submitted by: David Williamson
Website: http://libertyparkpress.com




 
Kroger is asking shoppers to leave their guns home – stopping short of banning the "open carry" of firearms in states like Ohio and Kentucky where it is legal. The retailer also endorsed laws strengthening background checks and for keeping guns out of the hands of people deemed at risk of waging violence.
LIBERTY HAS NO EXPIRATION DATE
Democrats wouldn't buy a clue if it was government subsidized.