Posted by: TEEBONE ®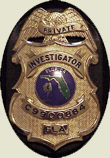 09/03/2019, 14:51:37

---
Author Profile
Mail author
Edit
OR: 17-year-old Shoots Two Males Breaking into His Mobile Home
Submitted by: David Williamson
Website: http://libertyparkpress.com


 
West Medford residents are sharing their concerns for safety, after a double shooting happened at a mobile home early Monday morning. Medford Police Department report the incident happened along the 1500 block of S. Peach St. at about 1:50 A.M. When officers arrived at the scene, they found two males suffering from gunshot wounds.
---
Comment by: PHORTO (9/3/2019)
Given the fact that the weapon used was a .30-30 rifle, it's likely a legally-owned firearm. Lever action deer guns aren't weapons of choice for teen gangbangers.
LIBERTY HAS NO EXPIRATION DATE
Democrats wouldn't buy a clue if it was government subsidized.