Posted by: TEEBONE ®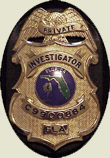 09/02/2019, 18:42:28

---
Author Profile
Mail author
Edit
Personal Defense Ammo, Unlike Anything on Market Coming Soon from Pilgrim Ammunition
Submitted by: David Williamson
Website: http://libertyparkpress.com




 
Pilgrim Ammunition, a new disrupter in the ammunition market, announce the launch of premium self-defense ammunition for the fall of 2019. Made in America using the finest components, the initial caliber lineup includes 9mm, 380 Auto, 40 S&W and 45 ACP. Unlike the current market selection of self-defense ammunition, the Pilgrim line was developed to first and foremost deliver maximum stopping power without over-penetration.
LIBERTY HAS NO EXPIRATION DATE
Democrats wouldn't buy a clue if it was government subsidized.