Posted by: TEEBONE ®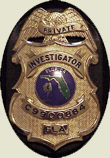 09/02/2019, 10:39:29

---
Author Profile
Mail author
Edit
VT: Hunters Plan to Cull Goose Population on Quechee Golf Course
Submitted by: David Williamson
Website: http://libertyparkpress.com


 
A team of licensed hunters is set to start shooting as many Canada geese as they can round up early Tuesday morning at the Quechee Club's Lakeland golf course. And the culling could continue through the end of Vermont's goose-hunting season on Sept. 25, if many more than 30 of the resident gaggle survive and resume their occupation of the course's man-made waterways and the Ottauquechee River, members of the club and the Quechee Lakes Landowners Association learned last week.

---
Comment by: PHORTO (9/2/2019)
Oh, MY! Let me clutch my pearls!
LIBERTY HAS NO EXPIRATION DATE
Democrats wouldn't buy a clue if it was government subsidized.