Posted by: TEEBONE ®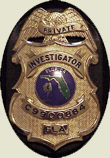 08/29/2019, 10:58:26

---
Author Profile
Mail author
Edit
The dangerous theater of open carry of firearms
Submitted by: mark@keepandbeararms.com">Mark A. Taff
Website: http://www.marktaff.com


 
The open carry of firearms is primarily performance. Whether the performer's goal is to dramatize extreme gun rights, intimidate others, trigger the libs or cast oneself as the avenging hero in a miniseries of the mind, the practice is not just an assault on public safety.

It's a theater of the absurd.

Ed.: Those silly cops and their open carry. /s
---
Comment by: PHORTO (8/29/2019)
Open carry only becomes controversial, yea criminal, if a person "goes armed to the terror or the public".

For this to be a crime, it must be done intentionally for that purpose.

The Constitution doesn't protect people using their natural liberties to commit crimes. Merely open carrying is not a crime, it is a right, but doing so with the clear and obvious intent to terrorize people makes it one.

If this nitwit was honest, he would have written a different column.
LIBERTY HAS NO EXPIRATION DATE
Democrats wouldn't buy a clue if it was government subsidized.