Posted by: TEEBONE ®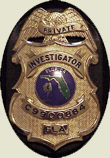 08/28/2019, 12:10:16

---
Author Profile
Mail author
Edit
Philadelphia store employee shoots, kills armed robbery suspect, police say
Submitted by: jac



 
The man was trying to rob the store when the lone employee inside -- who has a permit to carry a firearm -- fired at the would-be robber multiple times, striking him.

Police said the would-be robber was pronounced dead at the scene minutes later.

No other injuries were reported and the weapon was recovered, according to police.

Submitter's note: This is the only thing that keeps criminals in check. They sure do not fear the police and criminal justice system.
---
Comment by: PHORTO (8/28/2019)
Why don't they show the whole video, with the guy pumping 10 shots into the dirtball?

(Rhetorical question. PC rules.)
LIBERTY HAS NO EXPIRATION DATE
Democrats wouldn't buy a clue if it was government subsidized.