Posted by: TEEBONE ®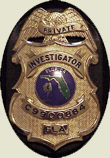 08/28/2019, 12:03:19

---
Author Profile
Mail author
Edit
Gun Control Group Takes Aim at Mitch McConnell in Emotional AD: 'This isn't Normal'
Submitted by: David Williamson
Website: http://libertyparkpress.com


 
The national gun control group Everytown For Gun Safety has called on Mitch McConnell and other prominent Republicans to stand up to the gun lobby in a new series of emotional advertisements. The ad begins with a montage of news footage from the most deadly mass shootings over the past several years, including Sandy Hook in 2012, the Orlando nightclub shooting in 2016 and the Las Vegas music festival attack in 2017. The montage ends with the most recent tragedies in El Paso, Texas and Dayton, Ohio earlier this month that killed 31 people.

---
Comment by: PHORTO (8/28/2019)
Logic and reason, you inept ninnies, not blubbering emotionalism.
LIBERTY HAS NO EXPIRATION DATE
Democrats wouldn't buy a clue if it was government subsidized.