Posted by: TEEBONE ®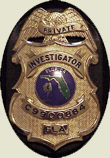 08/10/2019, 17:18:51

---
Author Profile
Mail author
Edit
When Black Panthers Carried Guns, Conservatives Supported Gun Control
Submitted by: mark@keepandbeararms.com">Mark A. Taff
Website: http://www.marktaff.com


 
The executive vice president of the NRA at the time, Franklin Orth, testified about the bill to Congress, and in his testimony praised the mail order prohibition: "We do not think that any sane American, who calls himself an American, can object to placing into this bill the instrument which killed the president of the United States." The NRA endorsed that gun control bill, which wasn't out of step with the group's established role as an authority on safe and responsible firearm practices; the NRA had helped draft gun control legislation in the past, including the 1934 National Firearms Act and the 1938 Federal Firearms Act.
---
Comment by: MarkHamTownsend (8/10/2019)
The NRA that did those things decades ago faced a revolt from within that made it develop a political arm to DEFEND the Second amendment and stop being MERELY an organization to promote sports and good marksmanship.

Things change.
---
Comment by: PHORTO (8/10/2019)
Not because they were Negroes, but because they were COMMUNISTS.

Communists should never be permitted to be armed no matter what color they are, because communists are de facto enemies of this nation.




LIBERTY HAS NO EXPIRATION DATEDemocrats wouldn't buy a clue if it was government subsidized.

Modified by TEEBONE at Sat, Aug 10, 2019, 17:37:05