Posted by: TEEBONE ®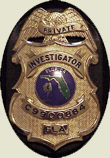 08/09/2019, 18:41:42

---
Author Profile
Mail author
Edit
---
Comment by: PHORTO (8/9/2019)
"A claim that does not seem to be morally or reasonably supported by Church teaching is the supposed right of citizens to protect themselves against their government, Petri said."

Well, the Church has its miter up its butt on this one.

That is the SPECIFIC reason the right was guaranteed in writing. The 2A presumes the right to exist unconditionally and to belong to the people, but the reason for its enumeration (as explained in its prefatory clause) is to guarantee that the national government cannot prevent an armed populace from standing against tyranny.
LIBERTY HAS NO EXPIRATION DATE
Democrats wouldn't buy a clue if it was government subsidized.