Posted by: TEEBONE ®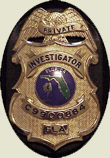 08/09/2019, 18:31:37

---
Author Profile
Mail author
Edit
---
Comment by: PHORTO (8/9/2019)
"The U.S. military has moved away from guns with automatic-fire capabilities because it is so indiscriminate that nearly its only use is in mass murder."

This is a blatant lie. It ruins the credibility of the rest of the article, so, WHY is it in there? Is the author negligently ignorant, or was this deliberate?

I don't know, and I don't care. It tees me off when writers do this. Their credibility goes out the window.
LIBERTY HAS NO EXPIRATION DATE
Democrats wouldn't buy a clue if it was government subsidized.