Posted by: TEEBONE ģ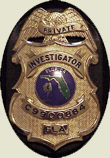 08/09/2019, 16:23:54

---
Author Profile
Mail author
Edit
Ending Gun Violence Isnít An Aim Of Antigun Leftists; Its Only a Mere Talking Point
Submitted by:†mark@keepandbeararms.com">Mark A. Taff
Website:†http://www.marktaff.com


†
Acknowledging the fact that millions of law-abiding, sane American citizens, do exercise their right to keep and bear arms for legitimate purposes, millions of time every year. Namely, and most notably, for self-defense; thereby proclaiming the legitimacy of firearmsí use for self-defense.

But, antigun zealots donít wish to recognize self-defense as a legitimate reason for owning and possessing firearms, and, so, won't acknowledge self-defense as a legitimate basis for owning and possessing firearms, even if they were to do so only grudgingly.
†
---
Comment by:†PHORTO†(8/9/2019)
"All political power comes from the barrel of a gun. The communist party must command all the guns, that way, no guns can ever be used to command the party." Ė Mao Tse Tung

"We choose truth over facts." - Joe Biden

"Ministry of Truth" - George Orwell
LIBERTY HAS NO EXPIRATION DATE
Democrats wouldn't buy a clue if it was government subsidized.