Posted by: TEEBONE ®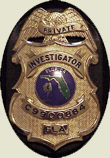 08/07/2019, 18:13:31

---
Author Profile
Mail author
Edit
---
Comment by: PHORTO (8/7/2019)
The fact that he 'survived' a shooting event should have no effect on his position.

The Constitution is the Constitution, and transient events don't amend it.

The government has authority to regulate COMMERCE, not private sales.

Period.
LIBERTY HAS NO EXPIRATION DATE
Democrats wouldn't buy a clue if it was government subsidized.