Posted by: TEEBONE ®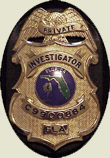 08/07/2019, 11:39:39

---
Author Profile
Mail author
Edit
Dayton Shooter's Gun is the Reason He Killed 9 in 30 Seconds — and Gun-makers Know it
Submitted by: David Williamson
Website: http://libertyparkpress.com


 
Once again, lone gunmen armed with (legally purchased) military-style assault weapons were able to quickly kill unarmed civilians in two mass shootings this past weekend. The fact that the Dayton shooter was killed within 30 seconds of firing his first shot — and yet was still able to kill nine people within that short period of time, injuring dozens more — makes plainly visible what military veterans like myself have long understood: Assault rifles are uniquely lethal because they're designed to kill as many humans as possible, as quickly as possible.

---
Comment by: PHORTO (8/7/2019)
Absolute BS.

Anybody familiar with handling guns could kill 9 people in 30 seconds with a six-shot double-action revolver and one speed loader.

But then, reality is irrelevant, right?
LIBERTY HAS NO EXPIRATION DATE
Democrats wouldn't buy a clue if it was government subsidized.