Posted by: TEEBONE ®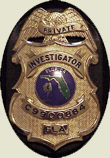 08/06/2019, 16:29:45

---
Author Profile
Mail author
Edit
IA: Facebook Argument Escalates into Iowa City Knife Fight
Submitted by: David Williamson
Website: http://libertyparkpress.com


 
Two women are facing multiple charges after police say a Facebook argument ended in a knife fight last week. According to a criminal complaint, on Friday, August 2nd, Euniece L. Aaron, 24, and Mercedes J. Hendrix, 25, both of Iowa City, "engaged in a verbal altercation on social media over a facebook post."


---
Comment by: PHORTO (8/6/2019)
I can just see it now:

"Looka heah ho'. I'm'a cut'chu four ways - long, wide, deep and FREQUENT!"

HAW-HAW-HAW!!!
LIBERTY HAS NO EXPIRATION DATE
Democrats wouldn't buy a clue if it was government subsidized.