Posted by: TEEBONE ®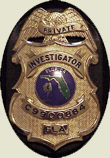 08/06/2019, 11:45:11

---
Author Profile
Mail author
Edit
There's No Second Amendment Right to Large-Capacity Magazines
Submitted by: David Williamson
Website: http://libertyparkpress.com


 
The man who fatally shot nearly two dozen people at an El Paso Walmart on Saturday, alleged to be a right-wing extremist, and the man who shot and killed nine people only hours later in a downtown area of Dayton, Ohio, both unleashed their savage attacks thanks to military-style rifles. Just as culpable for the carnage, however, were the large-capacity magazines that enabled these shooters to discharge many rounds of ammunition without reloading.
---
Comment by: PHORTO (8/6/2019)
What utter BS.

In U.S. v. Miller (1939), the Court assumed arguendo that the defendant had an individual right to bear arms. It ignored the gov'ts argument that the 2A only guaranteed a collective right and went straight to type of weapon at issue. In doing so, it set the criteria for what arms are "protected" - in common use, had militia utility, could contribute to the common defense or were "any part of the ordinary military equipment." [That includes critical design parts, such as magazines.] It ruled that Miller's sawed-off shotgun was not protected, and it closed with the dictat that the 2A must be applied using the criteria it had set forth.
LIBERTY HAS NO EXPIRATION DATE
Democrats wouldn't buy a clue if it was government subsidized.