Posted by: TEEBONE ®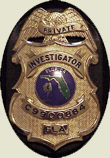 08/06/2019, 11:15:04

---
Author Profile
Mail author
Edit
I Support Gun Rights — but These Shootings Make Clear the Need to Ban Assault Weapons
Submitted by: David Williamson
Website: http://libertyparkpress.com


 
In recent years I've warmed to the Second Amendment. I never even fired a gun until I was well into my 40s, but as I became more familiar with them I came to see the value of a firearm for personal defense. And I realized that guns themselves — even those scary "assault weapons" — aren't to blame for mass shootings or other mayhem. They're just the tool used to express the hate, fury, resentment and despondency of the shooter.
---
Comment by: PHORTO (8/6/2019)
There ain't no "but" after "shall not be infringed", bub.
LIBERTY HAS NO EXPIRATION DATE
Democrats wouldn't buy a clue if it was government subsidized.