Posted by: TEEBONE ®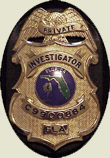 08/04/2019, 10:37:08

---
Author Profile
Mail author
Edit
---
Comment by: PHORTO (8/4/2019)
It took realizing personal vulnerability for these gays to make the choice to carry. While I applaud their choice, I'm also critical of their hypocrisy. Until it became personal, they were opposed to anyone else having the ability to defend themselves with guns. They are now feeling the sting of that hypocrisy from their fellow travelers, but absent the feeling of personal vulnerability their counterfeit ideology would still overshadow their grasp of reality.

The over-arching lesson that they haven't learned is that of America's founding principles of liberty and the proper limitations on government viz every area of life. That doesn't register on prog radar; the sooner they awaken to that verity and atone, the better.
LIBERTY HAS NO EXPIRATION DATE
Democrats wouldn't buy a clue if it was government subsidized.