Posted by: TEEBONE ®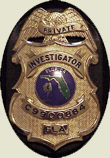 08/02/2019, 09:32:02

---
Author Profile
Mail author
Edit
Reclaim our public spaces
Submitted by: mark@keepandbeararms.com">Mark A. Taff
Website: http://www.marktaff.com


 
The frequency of recent mass shootings in recent years has had a numbing effect. How can we grieve a massacre a month, honor the victims and understand the motives of every deranged killer and still maintain some sense of normalcy in our lives? On a typical month in 2019, around 50 people die is mass shootings. We can be forgiven for not paying attention each time. How is this new normal in any way acceptable?
---
Comment by: PHORTO (8/2/2019)
"Those who would give up essential Liberty, to purchase a little temporary Safety, deserve neither Liberty nor Safety." - Uncle Ben
LIBERTY HAS NO EXPIRATION DATE
Democrats wouldn't buy a clue if it was government subsidized.