Posted by: TEEBONE ®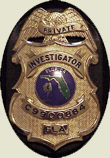 07/31/2019, 09:17:25

---
Author Profile
Mail author
Edit
FL: Moody Sticks to Her Guns, Calls Proposed Assault Weapons Ban 'a trick'
Submitted by: David Williamson
Website: http://libertyparkpress.com


 
Florida Attorney General Ashley Moody stuck to her guns on Tuesday, doubling down on her assertion that an effort to get a state assault weapons ban on the 2020 ballot is misleading to voters. "Regardless of your position on gun restrictions, this particular amendment is a trick," Moody said, speaking in Tampa on Tuesday. "By using the term 'assault weapons' and making the definition so broad that it would include most common hunting rifles and shotguns and those that could include rounds that were much less than what was listed in the petition highlights why it is a trick."
---
Comment by: PHORTO (7/31/2019)
"We've never had an opportunity to vote on the issue of what types of weapons we want sold in our state."

The right of the people to keep and bear arms suitable for militia service is not subject to any plebiscite.

Natural rights cannot be voted away.
LIBERTY HAS NO EXPIRATION DATE
Democrats wouldn't buy a clue if it was government subsidized.