Posted by: TEEBONE ®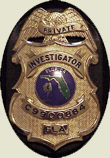 07/27/2019, 15:23:39

---
Author Profile
Mail author
Edit
Private Group Pledges Nearly $10 Million to Gun Research
Submitted by: mark@keepandbeararms.com">Mark A. Taff
Website: http://www.marktaff.com


 
A private group announced on Thursday it would provide nearly $10 million in grants for a number of gun-related studies.

The National Collaborative on Gun Violence Research said it would provide funding for research on topics like suicide, police shootings, school violence, and gun safety. The group has selected 17 different research projects to provide with grants. These projects will examine topics including gun use in domestic violence, police training for "high-stakes situations," and disadvantaged urban youths' experience with guns.
---
Comment by: PHORTO (7/27/2019)
Just so this "Collaborative" understands that no policy that violates the constitutional prohibition on the infringement of the people's natural right to arms can be considered.

"[T]he enshrinement of constitutional rights necessarily takes certain policy choices off the table." - D.C. v. Heller (2008)
LIBERTY HAS NO EXPIRATION DATE
Democrats wouldn't buy a clue if it was government subsidized.