Posted by: TEEBONE ®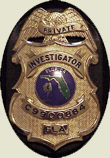 07/26/2019, 09:57:28

---
Author Profile
Mail author
Edit
MD: News-Post hit the mark with gun safety story
Submitted by: mark@keepandbeararms.com">Mark A. Taff
Website: http://www.marktaff.com


 
As a longtime subscriber myself, I must say that to see an article on firearms (actually showing someone shooting one) that is positive, and dare I say, supporting the safe, lawful and correct use of firearms for self-defense was, well, shocking. Safe and lawful firearm owners have been saying for decades that they are not the problem, and this training class is a perfect example.
---
Comment by: PHORTO (7/26/2019)
Nice suck-up letter.

Meh.
LIBERTY HAS NO EXPIRATION DATE
Democrats wouldn't buy a clue if it was government subsidized.