Posted by: TEEBONE ®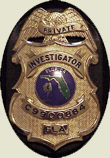 07/25/2019, 15:17:20

---
Author Profile
Mail author
Edit
Venezuela: Venezuela killings show why citizens should be armed
Submitted by: mark@keepandbeararms.com">Mark A. Taff
Website: http://www.marktaff.com


 
Regarding "UN: 5,287 killings in Venezuela security operations in 2018" (July 5): This story is one of the best examples of why there is the Second Amendment. The story says that Venezuelan leader Nicolas Maduro's government tallied nearly 5,300 killings during security operations that were classified as cases of "resistance to authority."

The Founding Fathers had the foresight to give U.S. citizens the right to bear arms in case of tyrannical actions by their government. Here is the proof of why the Second Amendment must remain.
---
Comment by: PHORTO (7/25/2019)
With all due respect to the author, whose point is inarguable, the Founding Fathers didn't "give" us the right to bear arms, rather, they enshrined the protection of that right in our Constitution. It is gramatically assumed to exist by the amendment and foreclosed from government infringement.
LIBERTY HAS NO EXPIRATION DATE
Democrats wouldn't buy a clue if it was government subsidized.