Posted by: TEEBONE ®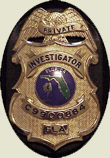 07/25/2019, 12:02:47

---
Author Profile
Mail author
Edit
---
Comment by: PHORTO (7/25/2019)
Question: Were the two guns used in the park incidents legally carried by non-prohibited persons under the state's permit laws?

The answer, obviously, is no.

So, then... how will banning peaceable citizens from lawfully carrying firearms in parks and rec areas make anyone "safer"?

Any of these clowns asked those questions will change the subject and spew a litany of 'reasonable-sounding' gun-grabber talking points.

And Philadelphia's dimwit majority-Democrat voting public will nod their heads vacuously.
LIBERTY HAS NO EXPIRATION DATE
Democrats wouldn't buy a clue if it was government subsidized.