Posted by: TEEBONE ®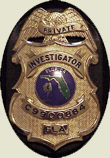 07/10/2019, 13:02:24

---
Author Profile
Mail author
Edit
---
Comment by: PHORTO (7/10/2019)
How the heck do you "mislay" something as critical as a police-issued alibi card?

The grilling and abuse he suffered while in police custody and the negative effects thereafter can be traced directly to that stupid move.

Yes, I said STUPID.

Stupid.
LIBERTY HAS NO EXPIRATION DATE
Democrats wouldn't buy a clue if it was government subsidized.