Posted by: TEEBONE ®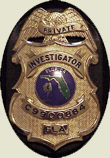 07/10/2019, 12:46:00

---
Author Profile
Mail author
Edit
---
Comment by: PHORTO (7/10/2019)
"The state can take away an elderly patient's driver's license if they present a driving risk, but it doesn't work that way with guns."

Maybe that's because keeping and bearing arms is an enumerated fundamental right, and driving motor vehicles isn't.

DUH.
---
Comment by: PHORTO (7/10/2019)
"An April 2019 University of Washington study found that about a third of older adults don't store their firearms in the safest way — locked up and unloaded."

"Held:

"3) …the requirement that any lawful firearm in the home be disassembled or bound by a trigger lock makes it impossible for citizens to use arms for the core lawful purpose of self-defense and is hence unconstitutional." - D.C. v. Heller (2008)

Dicta:

"[A] statute which, under the pretense of regulating, amounts to a destruction of the right, or which requires arms to be so borne as to render them wholly useless for the purpose of defense [is] clearly unconstitutional."
LIBERTY HAS NO EXPIRATION DATE
Democrats wouldn't buy a clue if it was government subsidized.