Posted by: TEEBONE ®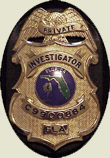 07/08/2019, 10:19:53

---
Author Profile
Mail author
Edit
Jordan Wants to Stop the Sale of Guns and Rifles
Submitted by: David Williamson
Website: http://libertyparkpress.com


 
Jordanian authorities are working towards laws to prohibit the sale of automatic or semi-automatic firearms, in the latest attempt to curb customary celebratory fire in the country. The new 2019 weapons and ammunition draft law, if passed at the Lower House's Legal Committee, would also force current holders of automatic or semi-automatic weapons to relinquish firearms to authorities even with legal permits.

---
Comment by: PHORTO (7/8/2019)
Yeah, that's the ticket. Instead of exclusively penalizing the unlawful act, ban ownership by everybody.

Logic must not be Jordan's strong suit.
LIBERTY HAS NO EXPIRATION DATE
Democrats wouldn't buy a clue if it was government subsidized.