Posted by: TEEBONE ®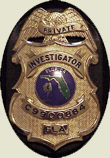 07/08/2019, 10:01:10

---
Author Profile
Mail author
Edit
---
Comment by: PHORTO (7/8/2019)
Not a snowball's chance.

Which is probably a good thing.

The perfect is the enemy of the good.

The main consideration is, who would have the horsepower to help move the president's agenda?

The answer is Graham, hands-down, warts and all.
LIBERTY HAS NO EXPIRATION DATE
Democrats wouldn't buy a clue if it was government subsidized.