Posted by: TEEBONE ®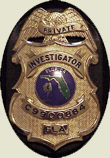 07/06/2019, 10:52:57

---
Author Profile
Mail author
Edit
WA: Sheriffs Say They Won't Enforce New Washington Law Raising Gun Purchase Age to 21
Submitted by: mark@keepandbeararms.com">Mark A. Taff
Website: http://www.marktaff.com


 
Washington state has raised its minimum age for purchasing a semi-automatic rifle to 21, along with other new rules governing gun ownership. The age restriction went into effect in January, with the other changes taking effect July 1. But some in state law enforcement have vowed not to enforce the measure, arguing that it violates the Second Amendment...

...On the federal level, President Donald Trump said last year that he would give "serious thought" to raising the minimum age for all gun sales to 21.
---
Comment by: PHORTO (7/6/2019)
Memo to the President re "serious thought":

The first "thought" that must be considered is whether or not any law or action contemplated by the government would violate constitutional limits on its power. In cases where the answer is "Yes." no further consideration is needed nor warranted.
LIBERTY HAS NO EXPIRATION DATE
Democrats wouldn't buy a clue if it was government subsidized.