Posted by: TEEBONE ®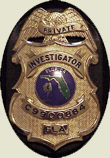 06/28/2019, 11:41:06

---
Author Profile
Mail author
Edit
Self Defense for LGBT: Self-Protection and Concealed Carry (CCW) for the LGBT Community
Submitted by: David Williamson
Website: http://libertyparkpress.com

There is 1 comment on this story
Post Comments | Read Comments

 
Throughout history, certain groups of people have been singled out for persecution. Because of what some see as dangerous differences, these outsiders experience ridicule and unprovoked violence at a much higher rate than the general population. The 20th century is littered with such examples: Jews, Gypsies, homoséxuals, and other non-Aryans in Nazi Germany, the Armenians in Ottoman Turkey, Christians in Uganda, anti-Communists during Mao's Great Leap Forward, or anyone who was thought to be an intellectual during Cambodia's Khmer Rouge.
---
Comment by: PHORTO (6/28/2019)
Not to challenge Ammo.com's point, but it really needs to do thorough research.

Matthew Shepard was tortured and murdered BY ANOTHER HOMOSEXUAL.

It was (successfully) hyped by the left and MSM (redundancy alert) as a straight-on-gay hate crime, and that huge lie has stuck like you-know-what thrown against the wall.

But it is not the truth.
LIBERTY HAS NO EXPIRATION DATE
Democrats wouldn't buy a clue if it was government subsidized.