Posted by: TEEBONE ®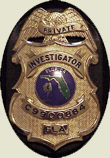 06/28/2019, 11:11:33

---
Author Profile
Mail author
Edit
NY: Nice Try, New York
Submitted by: mark@keepandbeararms.com">Mark A. Taff
Website: http://www.marktaff.com


 
SCOTUS to Cuomo: We saw what you did there, and we're not having it.

The City of New York, perhaps sensing looming disaster, tried a desperate stalling technique in its case against the New York State Rifle & Pistol Association (NYSRPA). The gun-rights group is challenging the city's restrictive gun laws as infringing on citizens' Second Amendment rights.
---
Comment by: PHORTO (6/28/2019)
I seriously wonder how successful the NRA/ILA will be after Chris Cox's resignation.

The guy was good, and leaves BIG shoes to fill.
LIBERTY HAS NO EXPIRATION DATE
Democrats wouldn't buy a clue if it was government subsidized.