Posted by: TEEBONE ®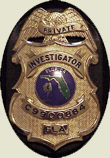 06/26/2019, 13:47:53

---
Author Profile
Mail author
Edit
MI: Gun Violence Prevention Workshop in Detroit Friday, Saturday
Submitted by: coreysalo@yahoo.com">Corey Salo



 
Experts from around the country are coming to Detroit to talk about gun violence prevention. 

They will discuss successful programs that have curbed gun violence in other parts of the country and show participants how to get those programs up and running in Detroit.

The training is geared toward community leaders, clergy, law enforcement and government officials.

The two-day workshop runs Friday and Saturday at "The Commons Detroit."

It's being hosted by "Force Detroit" and faith in action's "Live Free" campaign.

You must pre-register by tomorrow. Find out more at forcedetroit.org.


---
Comment by: PHORTO (6/26/2019)
You're kidding, right?

Why would any sane person want to attend an out-of-round 'round table'?
LIBERTY HAS NO EXPIRATION DATE
Democrats wouldn't buy a clue if it was government subsidized.